A stunning solution for your walls and floors - Tadelakt by Sticks & Stones
We understand the desire for a stylish home that reflects your personality and tastes while remaining practical and functional. We all our have personal preferences, ranging from the very traditional to the more quirky and unusual. Whatever your style, at Stick and Stones, we pride ourselves on always being able to find the perfect product to suit your vision, particularly when it comes to something different for your walls and floors.
Tadelakt is an ideal solution for any home. A Moroccan waterproof plaster, Tadelakt covers walls and floors in a sweep of beauty and is proving endlessly popular. Durable and adaptable, it offers quick, clean remodelling options and comes in a rainbow of colours making it possible to match any existing swatch colours in your home or design. With a variety of textural finishes, from smooth through to grainy and textured, or even metallic, we can help you achieve a unique and stunning designer look.
If you can imagine it, we can create it.
One of the recurring pieces of feedback we receive from our customers is their dislike of grout, which can become discoloured over time. If you choose Tadelakt, then you will never have to look at faded grout again. Even better, Tadelakt can be applied on top of existing tiles, making it a fast solution when updating your home.
Suitable for use in wet areas such as shower spaces and kitchen splashbacks, it is versatile enough to help create beautiful niches and shelving options.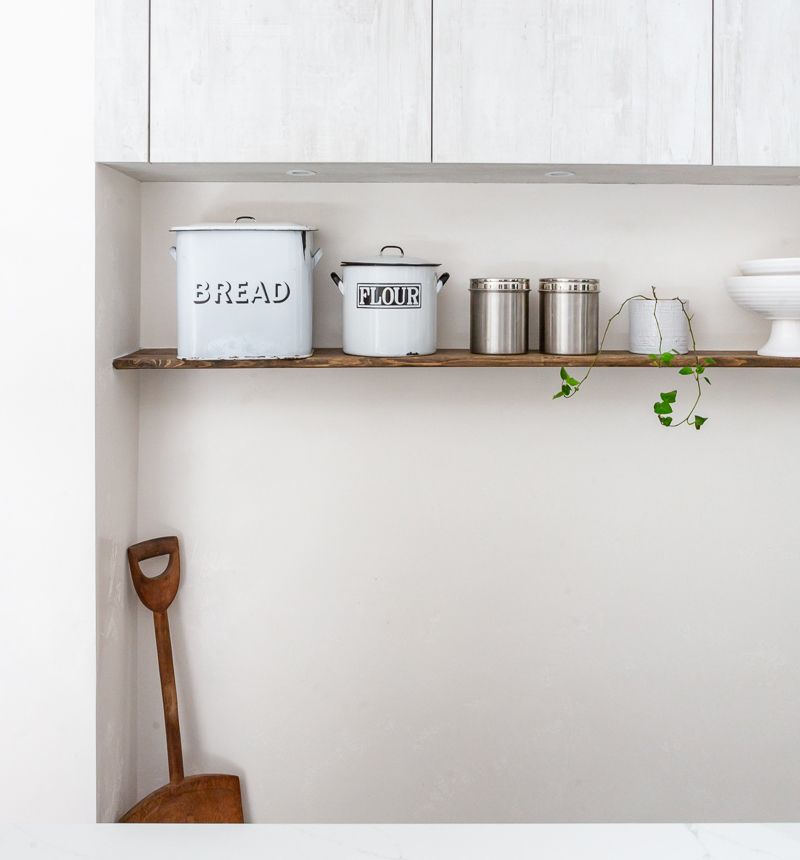 Our free flooring survey and consultation will ensure we understand your requirements in order to deliver your perfect floor or wall covering, including colour, texture and finish. As with all our products, we will always be on hand to offer you detailed advice throughout our installation process.
Come and chat to us in our Hampton Hill showroom where we can tell you more about the options available or call us on 020 8977 8855 where our team are waiting to help find the perfect solution for your walls and floors.
"Sticks and Stones helped us update the en-suite bathroom we inherited from the previous owners. The layout worked well but the tiles were tired and needed updating.
We were impressed with Sticks & Stones' suggestion of a waterproof plaster, Tadelakt for all the wet areas. This was appealing as it could be applied on top of the existing tiles. The team worked hard to help me choose the colour and finish of the Tadelakt.
To complement the plastered walls, they proposed a matt white porcelain tile with a grey vein. We thought this was a great choice and works really well with the plaster finish.
We were delighted with the overall result, the bathroom looks modern and fresh. The plaster creates a continuous look whilst also creating interest and texture.
Thanks to Sticks and Stones I've fallen in love with my en-suite again!"
Charlotte